Creating a Dial-Up Networking Connection (1)
1. Double-click on the "My Computer" icon on your Desktop, then double-click on "Dial-Up Networking".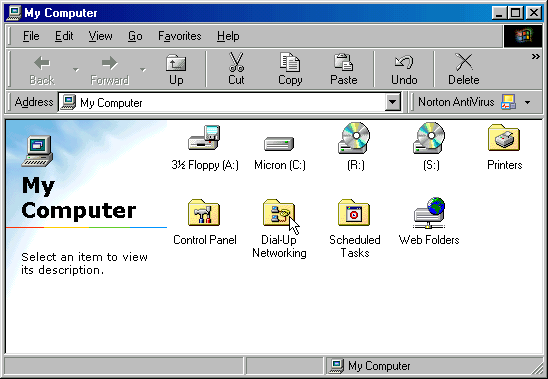 2. If this is the first time Dial-Up Networking has been run, the Welcome screen will open. Click on "Next" and proceed to step 4.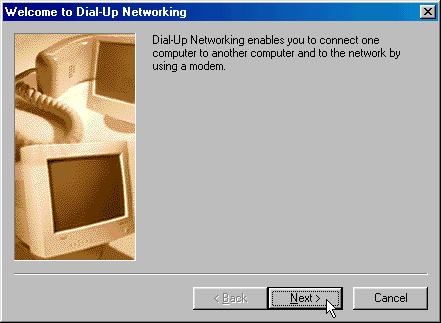 3. If you don't get the Welcome screen, double-click on "Make New Connection".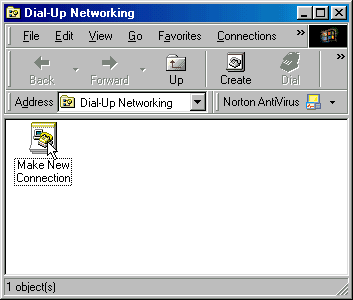 4. Type "KWOM" in the first box. When you finish the New Connection wizard, the connection icon will be named KWOM.

Click "Next".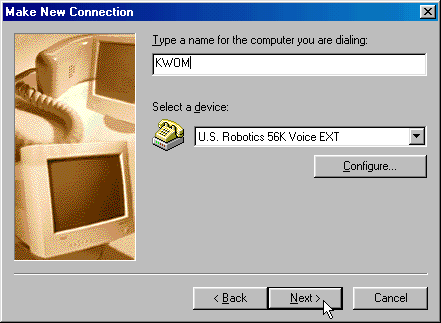 5. Type the area code and telephone number for your local KWOM access number. You can find a local access number on our website by clicking on "Dialup Numbers" in the navigation bar at the top. You can verify that this is a local call by checking the Ameritech website and clicking on "Find your local calling area".

Click "Next".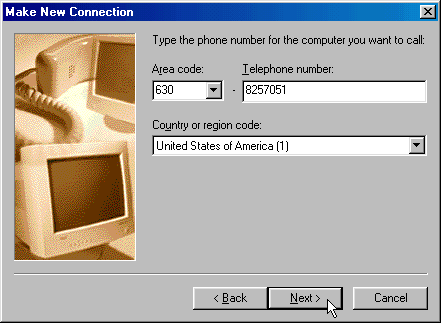 6. Click "Finish".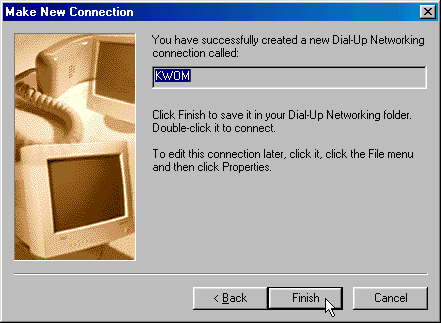 7. Use your right mouse button to drag the new KWOM icon from the Dial-Up Networking folder onto your Desktop. From the menu that pops up, select "Create Shortcut Here".

You can click on the new shortcut with your right mouse button, select "Rename", and then change the name from "Shortcut to KWOM" to something more informative like "Connect to KWOM" or just "KWOM".

8. Click "Next" at the bottom of this page to continue with the setup instructions.