Netscape 7 Email Setup (1)
Note: these instructions are based on Netscape 7.01 for Macintosh OS/X.

1. Start Netscape 7. Open the Mail window, by clicking the envelope icon in the lower left, or by selecting "Mail & Newsgroups" from the Window menu.

If you already have a Netscape Profile defined and you want to add an email account to it, skip to step 11. If you already have a Profile but want to define an additional Profile for this mail account, first follow the Profile Manager instructions.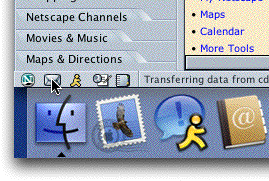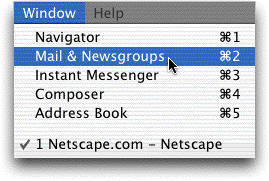 2. If no mail accounts have been set up, the New Account Setup wizard will start automatically. Make sure "Email account" is selected, and click "Next".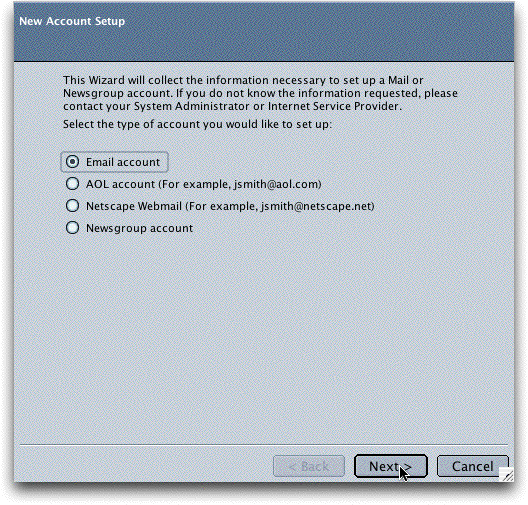 3. Type your name in the "Your Name" box as you would like it to appear in the "From" field when someone receives an email from you. Type your email address in the "Email Address" box. Click "Next".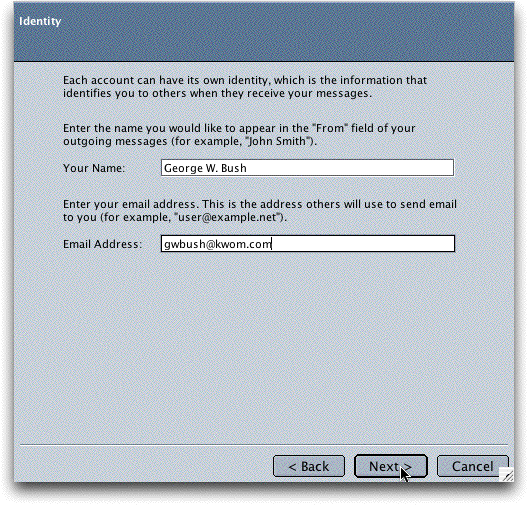 4. The incoming server type is "POP". Type "pop.kwom.com" in the "Incoming Server" box. Type "mail.kwom.com" in the "Outgoing Server" box. (If you have your own domain name, check with us for instructions.)

Click "Next".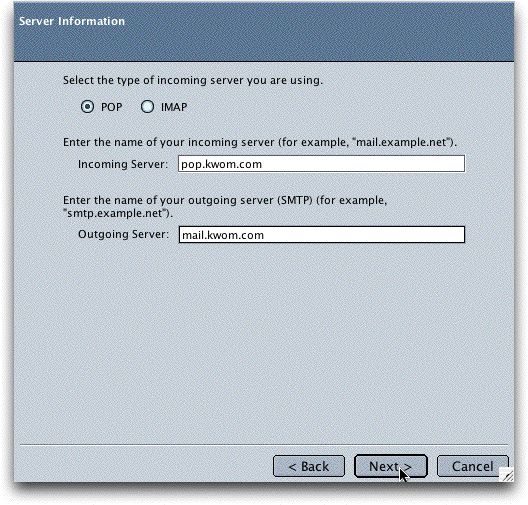 5. Type your email account name in the "User Name" box. Your account name will typically be your email address without the "@kwom.com" but may be different if you have a long email address, or if you have your own domain name. If in doubt, it is best to check with us rather than guess.

Click "Next".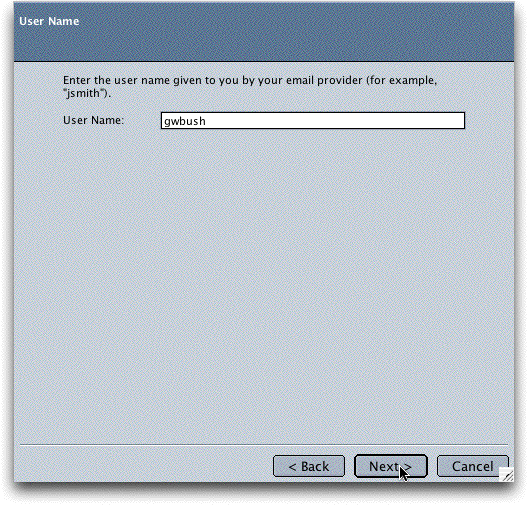 6. If any of the information is incorrect, click "Back" and correct it, otherwise click "Finish".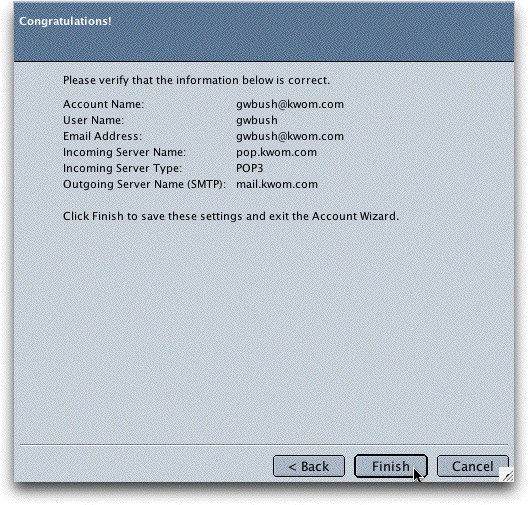 7. Type your email password in the password box, and make sure the "Use Password Manager to remember this password" box is checked.

Click "OK".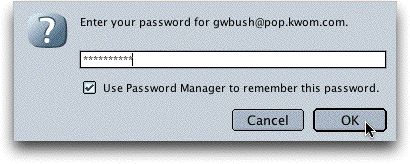 8. Read the information about Password Manager and then click "OK".




9. Click "Next" at the bottom of this page to continue with the setup instructions.