Creating an OS/X Modem Connection (1)
1. From the Apple menu, select "System Preferences".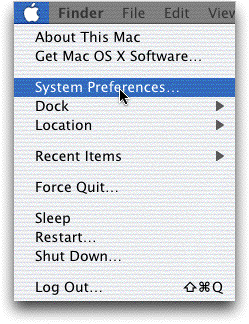 2. In the System Preferences panel, double-click on "Network".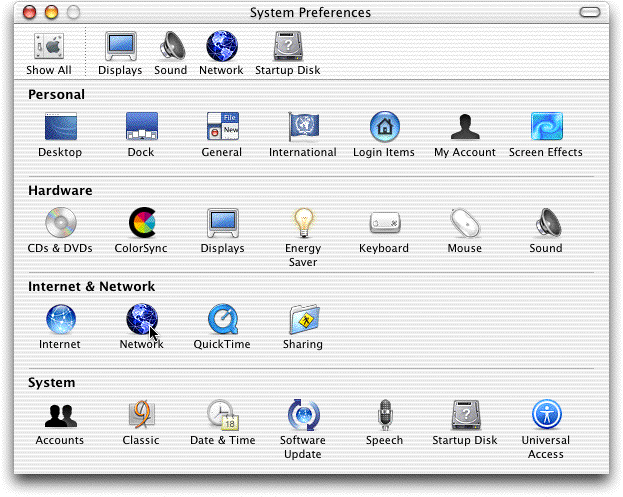 3. In the Network Preferences panel, select the TCP/IP tab and make sure "Configure:" is set to "Using PPP". The remaining information will be supplied by the PPP server.

Now select the PPP tab.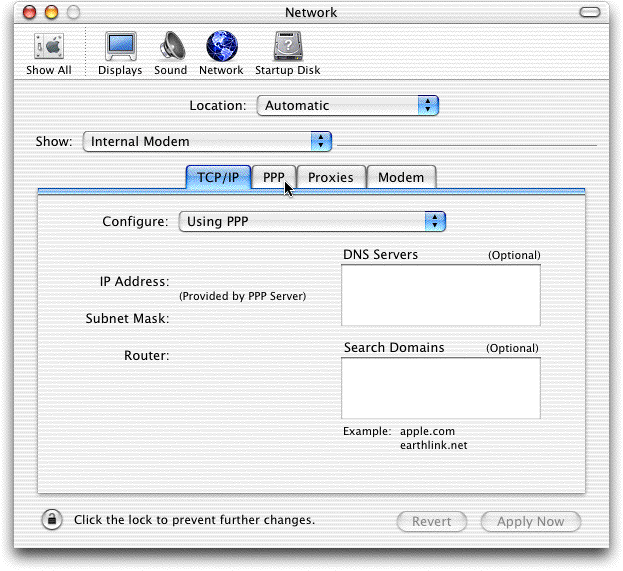 4. Type "KWOM" in the "Service Provider" box. Type your dialup username in the "Account Name" box, and your password in the "Password" box. Place a checkmark in the "Save password" box, unless you want to enter your password each time you connect to the Internet.

Type your local KWOM access number in the "Telephone Number" box. You can find a local access number on our website by clicking on "Dialup Numbers" in the navigation bar at the top. You can verify that this is a local call by checking the Ameritech website and clicking on "Find your local calling area".

If you are in area code 847 or 224 which require 11-digit dialing for local calls, you should include a "1" and the area code (for example: 18479797051). If you have Call Waiting on your telephone line, you should include the code to temporarily disable call waiting (for example: *70,8257051).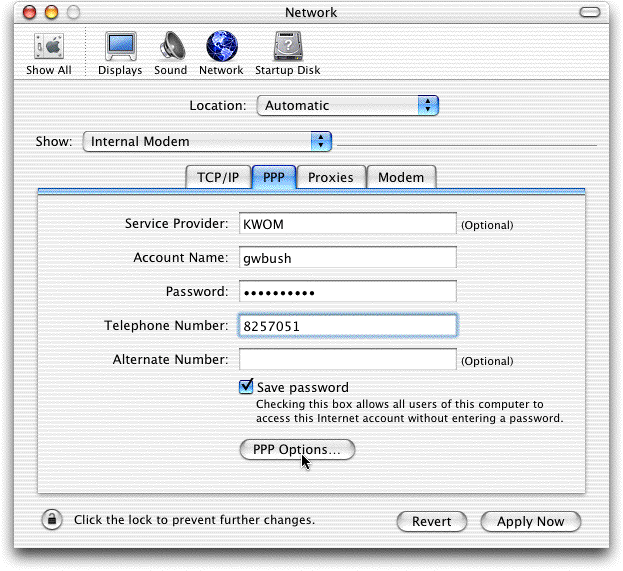 5. Click on "PPP Options".

Click "Next" at the bottom of this page to continue with the setup instructions.