How to Change Modem Init String (Windows XP)
Select init codes from the table for your modem (Lucent/Agere, Rockwell/Conexant, or US Robotics).

1. From the Start menu, double-click on Control Panel.

In Control Panel, double-click on Phone and Modem Options.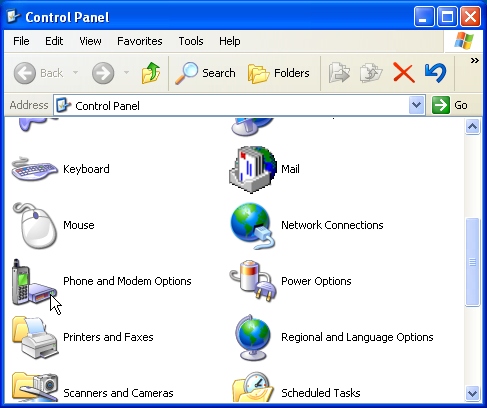 2. Select the Modems tab.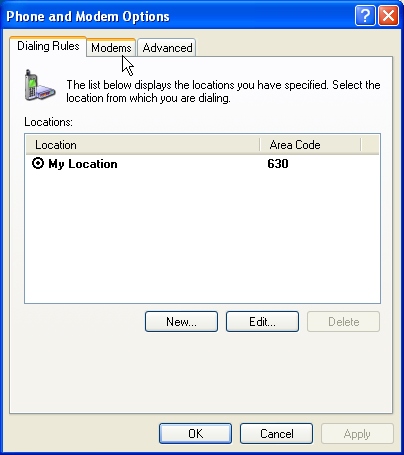 3. If you have more than one modem, select the modem you want to configure. Click the Properties button.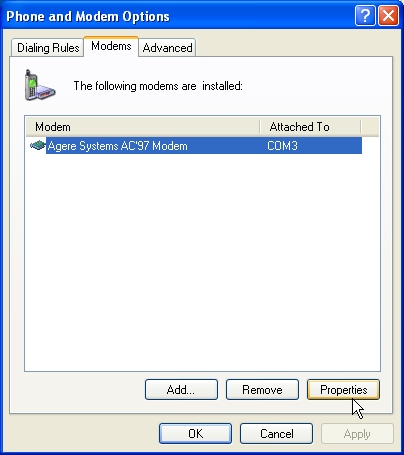 4. Select the Advanced tab.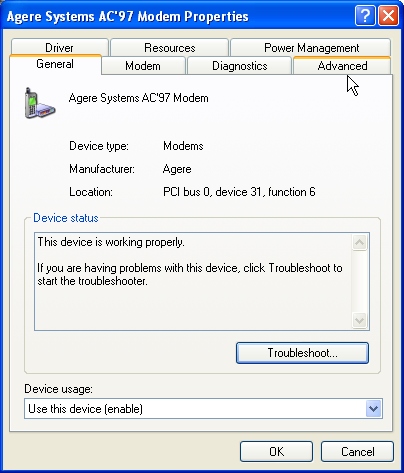 4. Enter your init codes in the Extra initialization commands box, and click OK.